Affordable Unified Communications
The Ericsson-LG iPECS Platform phone system is ideal for small and medium sized businesses with three or more business phones.
iPEC (IP Enterprise Communication Solutions) offers a complete product line-up to deliver business-class unified communications solutions. As well as including voice and data solutions, iPECS also offers a range of bolt-onapplications such as the icall suite and iPECS Communicator to offer enhanced call management functionality to meet the needs of any business.
A complete, cost-effective communications solution, the iPECS Platform is easy to use and packed with useful features that will benefit both your customers and staff. It's also highly scalable, so it can grow as your business grows.
Key Benefits
Cost-effective telephone systems with a wide range of features
Stable and robust systems that won't let you down
Easy to use, high quality equipment for more efficient working
Flexible, modular systems to meet your current and future needs
Wide choice of traditional and IP phones, plus soft phone options
Connects to analogue and digital phone lines, and/or SIP trunks
Bolt-on applications add extra features and value to your system
Integrates with your computer system to enable unified communications
Connects home-based, remote and office workers
Green power options help reduce your energy bills
12 months' maintenance included with all new installations
iPECS eMG80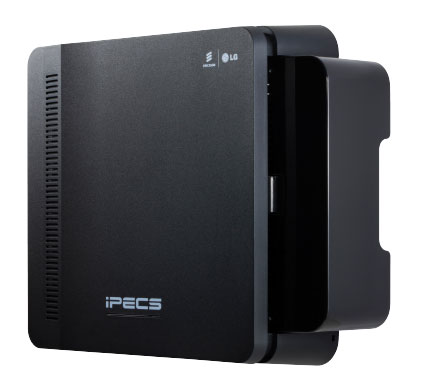 Introducing iPECS eMG80
Powerful and reliable communications supporting your enterprise
iPECS eMG80 delivers simple and reliable telephony with a feature set that empowers your business to save money, drive productivity and increase customer satisfaction. With a range of embedded features that help your business compete and win, and the flexibility to meet the needs of office, home or road based users, the iPECS eMG80 is Your Communications Solution.
Simple to Use and Flexible

Intuitive interface helping users quickly grasp the benefits of iPECS technology.

Flexible architecture ensuring iPECS can grow and adapt with your business.

Handset and desktop interfaces helping users quickly adopt iPECS into their daily tasks and business processes.

Integrated Applications

Fully integrated applications bringing the full power of iPECS to every device

[/fusion_text]Specialist applications for unified communications, contact centre, mobile working and system administration

Simple on screen analysis of all your communications activity and costs
Cost effective and expandable VoIP Technology

iPECS eMG80 platform includes advanced VoIP technology supporting low cost SIP trunking, mobile integration, remote connectivity and multi-site networking.

Utilise the latest network technologies to help your organisation stay competitive and win.

Rich Features

Highly featured straight out of the box without expensive licence options – voicemail, auto attendant, voicemail to email, smartphone integration, on-demand call recording and much more.

Specialist features designed to support users across your enterprise from managing director to receptionist, delivering a tailored solution for every user.
iPECS UCP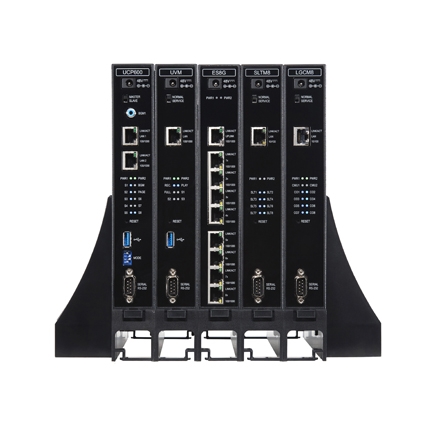 Introducing iPECS UCP 
Unified Communications Platform for SMB and Enterprise
iPECS UCP is Ericsson-LG Enterprise's unified communications platform designed to meet SMB and Enterprise communications needs.
iPECS UCP is a ground-breaking innovative platform that provides out of the box UC and Mobility solutions.
Simplified UC

iPECS Unified Communications capability is built in to UCP. Users can use voice, video, instant messaging, conference calls and visual voicemail all on one simple and easy to use platform.

UC is designed to be intuitive and provide your team easy to use tools and features.

Integrated Applications

iPECS is designed to offer a range of enhanced applications from Ericsson-LG and other specialist application providers.

Integration into standard office applications such as Microsoft Outlook or Lync, as well as other applications, means your communications are truly integrated.

Scale With Your Growth

iPECS is designed to deliver the flexibility you need as your organisation grows.

Your communications can easily adapt to meet changing needs.
Reliable and Resilent

Total reliability is the only option for your communications.

iPECS UC is designed to deliver complete resilience through geographic redundancy and inherent modular architecture.

Leverage the latest standards based technologies

iPECS UCP helps you to make the most of the latest network technologies, such as SIP, optimise call costs using WiFi or use in-built voice conferencing to save on external conference services.
iPECS Handsets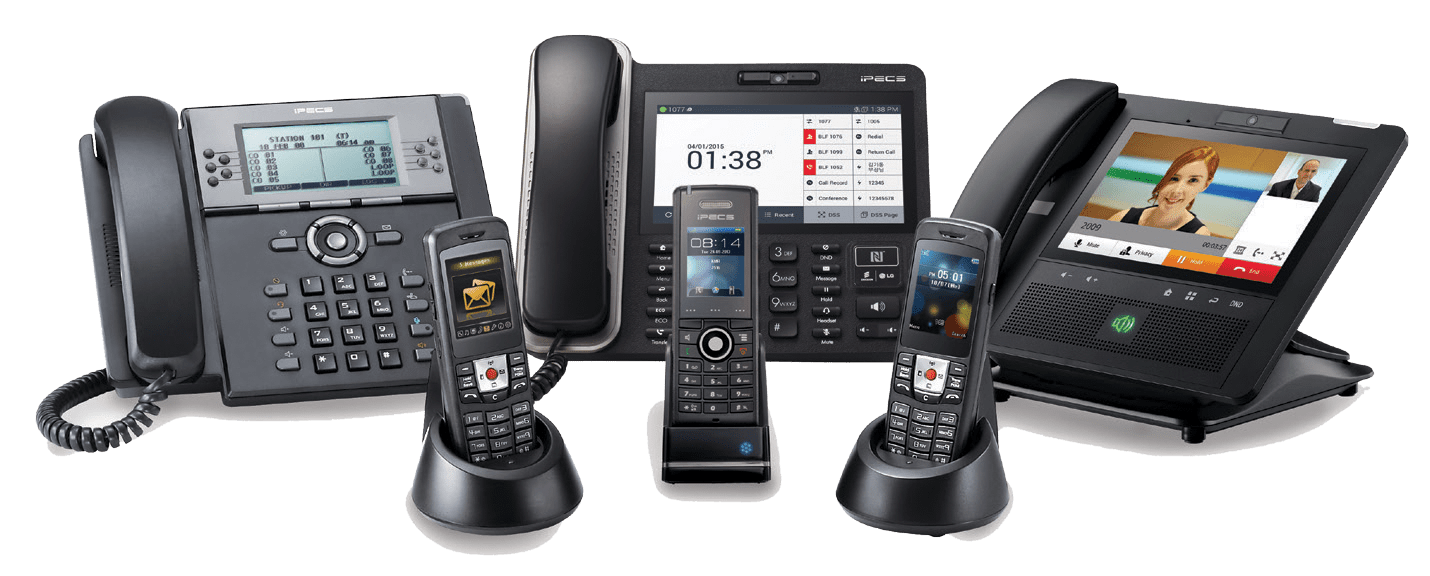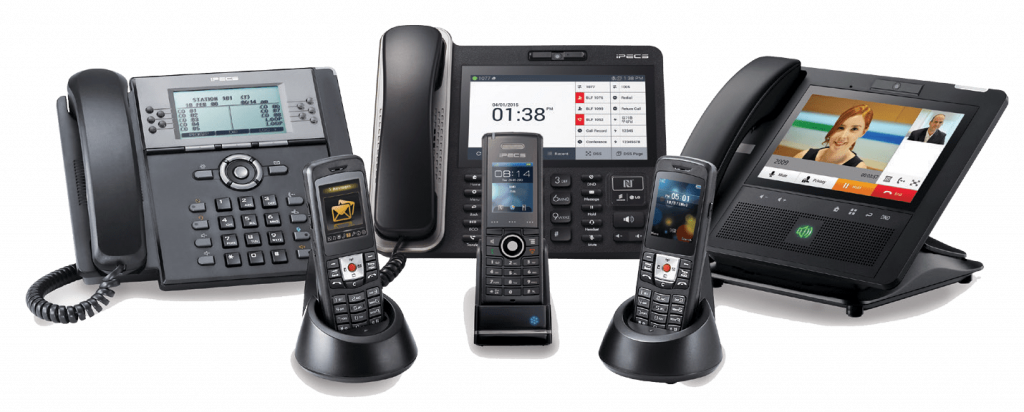 A wide selection of system phones from basic level to professional business terminals, designed to best fit the users' business needs. The Ericsson-LG proprietary protocol provides fully integrated system features just like a conventional feature rich PBX solution.
LIP-9000 Series
LDP-9200 Series
Wireless Handset Range
iPECS Unified Communications Solution (UCS) is a powerful multimedia collaboration and productivity enhancing tool designed for small to large enterprises.
Its single server architecture helps SMB's start experiencing the next generation communications solution without investing in enterprise level equipment.
The rich features*, capability and the ability to integrate 3rd party solutions are well-suited for large enterprises' UC environment.
* UCS features depend on standard and premium version.
Call control:  Control all of your calls and telephony from your desktop or mobile client
ClickCall:  A simple mouse click to dial numbers from your screen
Chat Instant Messaging:  Chat to colleagues and collaborate on simple questions and information exchange
Call Through/Call Back:  Call through your main office system and secure reliability and cost effective call rates
Microsoft Outlook integration:  Outlook contact and schedule synchronisation
Audio Conference Manager:  Voice conference (Ad-hoc, Room, and Group) easily invite attendees using drag & drop
Video Conference & Collaboration:  Video conference up to six colleagues on UCS Premium including screen sharing, white board, web push functions
Visual Voicemail:  Manage all of your voicemail on your PC, smartphone or tablet
Gives managers complete visibility of call traffic and call costs for single or multiple sites, with the ability to charge costs to different individuals, departments or clients. Primary call statistics can be displayed on a wallboard or PC monitor.
Why analyse call activity?
Maximise the return on your telecoms investment
Improve customer service, helping you to retain customers
Increase revenue by monitoring and improving your business performance
Improve call handling techniques
Detect telephone fraud early
Reduce communications costs
PHONE-LINK is a simple to use application that fully integrates the power of the Ericsson-LG iPECS onto your desktop. With desktop control of your iPECS you can utilise the power of the iPECS platform from within the applications you use everyday. Click to dial from Outlook, screen pop your CRM system, see your teams presence and easily transfer calls all from your Windows desktop.
Telephony Made Simple
PHONE-LINK brings all the power of your Ericsson-LG iPECS system to your
desktop helping you to be more productive and customer focused. By integrating the ability to make, receive and  transfer calls as well as being able to quickly see colleagues presence on your desktop, telephony becomes just another mouse click. PHONE-LINK delivers a new way of engaging with your desk phone and communicating with customers and colleagues.
iPECS IP Call Recording(IPCR) is a call recording and monitoring solution tightly integrated with iPECS Call Servers optimized for small and medium sized offices and contact centers. IPCR is designed as a simple and cost effective solution, while it delivers powerful value added features. iPECS IPCR can meet the needs of robust call recording to ensure regulatory compliance and quality management. Since implementing IT functionality within a limited budget can be a major concern for smaller business, IPCR delivers an all-in-one cost effective system on a single standard server. It offers low total cost of ownership as it can be deployed quickly and easily, maintained either locally or from a remote data center, and supports all type of terminals registered with iPECS-LIK.
Even for small business, the features they requires are not so different from the needs of large business. With iPECS IPCR, powerful value added features including voice packet encryption, local survivability, remote maintenance and fault alarms as well as basic monitoring, statistics report and more are available to your business. IPCR also offers flexible deployment as part of distributed architecture of iPECS systems. Particularly, conversations of remote branch, home office and road warriors can be recorded, monitored and saved either in central server or local server based on the business requirement. Up to 10 iPECS Call servers can be registered in a IPCR server and up to 10 IPCR servers can be registered with a single iPECS-LIK.
You can easily access recording files over an IE 7 web browser. Intuitive Graphic display such as Icon view on agent status and graphs on system related performance are provided as well as real time graphic views of various statistics with many search options.
The Ericsson-LG iPECS Attendant is a powerful PC based attendant console, designed to enhance call handling and control functions of the attendant, through superb intuitive drag & drop actions. It also allows the attendant to manage the directory with ease of use and a graphical user interface.
Do more with less: The iPECS Attendant enhances handling of your valuable inbound calls. With the iPECS Attendant software, your busy receptionist can route calls with the click of a mouse, or drag and drop without switching PC and phone. The monitoring window shows the status of all users; and thus, at a glance, the attendant is aware of the presence of employees through graphical icons. Real-time presence lets the attendant take alternate action, such as sending the call to voicemail, sending a text message or just clicking the station icon to transfer.
The iPECS Attendant has an embedded softphone that enables various call features without additional hardware, such as a desktop phone. Using simple and flexible configurations, your attendant can be fully productive with or without a hard phone, thus reducing the total cost of ownership of the system without jeopardizing call quality.
The iPECS Attendant links with local and corporate workforce information for quick access to contact phone numbers. The operator can easily add, modify and delete the information as well as import and export external data from and to the directory.
iPECS NMS is a powerful web based network management tool designed for the Small and Medium Business to improve it's staff efficiency, permit rapid response to system alarms and optimise system resources with remote access to usage statistics and automated alarm notification.
ContactQ is a mid-market Multimedia Contact Centre managing 5- to 500 Agents and handles the queuing of ACD Calls and Webchat to an unlimited number of queues, each of which is highly configurable, managing time-plans, queuing greetings and messages, Skills Based Routing, and all via a simple web based interface.
Call recording of all agent interactions is included (chat and voice) along with a very comprehensive real-time and historic reporting package which is far more configurable than a stand -alone reporting package, as ContactQ takes over delivery of each call to the next appropriate agent.
Features and functionality include the placing a voice-message into a queue, prioritising certain customers or Queues, playing back Balances or other details based on IVR look-up from a database, and sending an SMS confirmation via an SMS gateway.